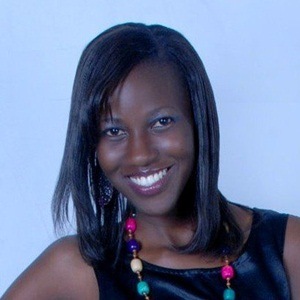 Patricia Otoa is a clothing designer with her own line called OP Clothing which she personally started three years ago at the age of 24. OP Clothing is a creative brand which provides unique Afro-urban fashions for both men and women. She currently has three outlets which she built through hard work, networking and passion. In this episode, Patricia shares her experience as an entrepreneur and gives advice based on the lessons she learnt.

Download the interview.  "Right click and save as"                                                                                                                          
Recommended Books
During our chat, Patricia mentions a few simple habits which over time have helped her achieve success. This reminded me of a great book called The Compound Effect by Darren Hardy, which highlights the fact that small consistent steps over a long period of time will have a greater effect on your life than big steps in a short period of time. There is no shortcut to success!
One of the books that had a huge impact on Patricia's life was The Secret by Rhonda Byrne. In this book, Rhonda explains that by controlling your thoughts and ensuring that they are of a positive nature, anything in any aspect of life is achievable.
Connect with Patricia
Thanks a lot for listening to today's episode, if you have any feedback, please share your thoughts in the comment section.
Ratings and reviews are extremely helpful in the ranking of the show, I'd really appreciate your honest rating and review on iTunes!
If you enjoyed this episode, please spread the love using any of the buttons below!