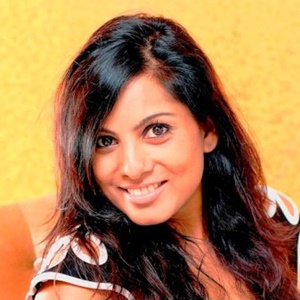 Nalini is the Director and choreographer of the NALINI DANCE COMPANY. She is respected and appreciated for her achievements and professionalism. Trained in performing arts as well as performing for the television in a prestigious school, she did several TV ads and featured in several films for the Mauritius Film Festivals where she was awarded for her acting abilities. In this episode, Nalini shares the ups and downs of her entrepreneurial journey thus far.

Download the interview.  "Right click and save as"
Choreographing stories through steps
Nalini has proven her professionalism and capacity in various artistic fields such as dance, acting and TV presenter. During years of performance and practice, she has forged a very strong reputation in those sectors of activity. Today, her talent is recognised not just locally, but also internationally. She was recently featured on CNN's African Voices.
Connect with Nalini
Thanks a lot for listening to today's episode, if you have any feedback, please share your thoughts in the comment section.
Ratings and reviews are extremely helpful in the ranking of the show, I'd really appreciate your honest rating and review on iTunes!
If you enjoyed this episode, please spread the love using any of the buttons below!