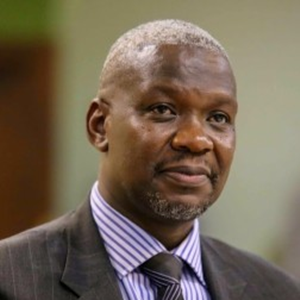 Moses Engwau is the Executive Director of the Business Development Center which targets potential entrepreneurs and existing small business owners/operators who are open to learning business based on ethical values. The BDC offers basic entrepreneurship training for start ups, mini-MBA for existing businesses, and specialized training for company growth. They also offer mentoring, coaching and general management consulting for startups and existing companies that are re-positioning / re-purposing. In this episode, Moses highlights some of the challenges entrepreneurs face and offers some advice on how to overcome them.
Download the interview.  "Right click and save as"
Recommended Books
Business Model Generation by Alexander Osterwalder & Yves Pigneur. This book will teach you how to systematically understand, design, and implement a game-changing business model, or analyze and renovate an old one. Along the way, you'll understand at a much deeper level your customers, distribution channels, partners, revenue streams, costs, and your core value proposition. It also features practical innovation techniques used today by leading consultants and companies worldwide, including 3M, Ericsson, Capgemini, Deloitte, and others. If you're ready to change the rules, you belong to "the business model generation!"
Communicating the Business Goal
Moses urges entrepreneurs to continuously communicate their business goals. Effective communication ensures all tasks are assigned, deadlines are agreed to and kept, and conflicts are brought to light and dealt with accordingly. A team that communicates effectively has a greater chance of being successful than one that doesn't. Employees who clearly understand their individual goals are more engaged with their work, and strive to make a direct contribution to the company's success.  They often find new ways to work smarter and more efficiently thereby booting their productivity which leads to increased profitability for your company.
Connect with Moses
Thanks a lot for listening to today's episode, if you have any feedback, please share your thoughts in the comment section.
Ratings and reviews are extremely helpful in the ranking of the show, I'd really appreciate your honest rating and review on iTunes!
If you enjoyed this episode, please spread the love using any of the buttons below!