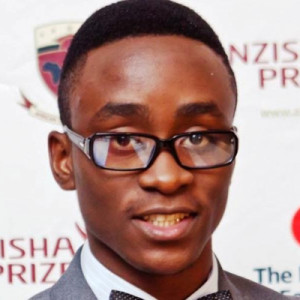 Chris is the founder and CEO of Slatecube; an online platform that allows students to study at their convenience, build cool stuff based on their chosen field of learning, acquire industry-relevant skills to work with real organisations and finally create social impact. Presently, Slatecube has a traffic of about 3000 visitors per month. In this episode, Chris shares his entrepreneurial journey as well as the various ways he raised money, and partnered with reputable institutions like Harvard and MIT.

Download the interview.  "Right click and save as"
Slatecube
In 2014, a group of students signed up to test the beta version of Slatecube. They learnt and acquired industry-relevant skills and were eventually adopted as interns in reputable ICT firms. After the course and experience with the platform, 100% of them have gone on to strike deals that'll see them work for top companies upon graduation from the university. In addition, nearly 200 individuals actively use the Slatecube service to take free courses, acquire new knowledge, read new books, and serve virtual internships. Furthermore, everyone with valuable knowledge can share that knowledge on the platform as a course once they are approved. Courses can be paid for thus making it possible for individuals to make money off of the socially beneficial knowledge they share on the platform.
Connect with Chris
Thanks a lot for listening to today's episode, if you have any feedback, please share your thoughts in the comment section.
Ratings and reviews are extremely helpful in the ranking of the show, I'd really appreciate your honest rating and review on iTunes!
If you enjoyed this episode, please spread the love using any of the buttons below!