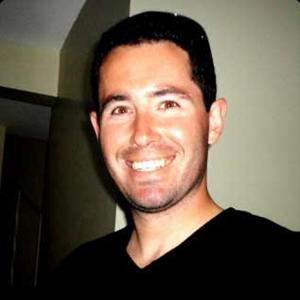 Ryan is the Chief Awesome Officer of The Travel Valet, a mobile app that allows travellers to discover, browse and book travel; based in the USA and Canada. He has 14 years of travel industry experience and has worked in every facet of the travel industry from hotels to international tour companies. His role is to collaborate on the direction of the company and lead the sales and marketing function. In this episode, Ryan shares his entrepreneurial experience in the travel industry as well as some of the great business opportunities it has to offer.
Download the interview.  "Right click and save as"
Recommended Books
The Hard Thing About Hard Things by Ben Horowitz. While many people talk about how great it is to start a business, very few are honest about how difficult it is to run one. Ben Horowitz analyzes the problems that confront leaders every day, sharing the insights he's gained developing, managing, selling, buying, investing in, and supervising technology companies. A lifelong rap fanatic, he amplifies business lessons with lyrics from his favorite songs, telling it straight about everything from firing friends to poaching competitors, cultivating and sustaining a CEO mentality to knowing the right time to cash in.
Delivering Happiness by Tony Hsieh. In DELIVERING HAPPINESS, Zappos CEO Tony Hsieh shares the different lessons he has learned in business and life, from starting a worm farm to running a pizza business, through LinkExchange, Zappos, and more. Fast-paced and down-to-earth, DELIVERING HAPPINESS shows how a very different kind of corporate culture is a powerful model for achieving success-and how by concentrating on the happiness of those around you, you can dramatically increase your own.
Total Recall: My Unbelievably True Life Story by Arnold Schwarzenegger. Chronicling his embodiment of the American Dream, Total Recall covers Schwarzenegger's high-stakes journey to the United States, from creating the international bodybuilding industry out of the sands of Venice Beach, to breathing life into cinema's most iconic characters, and becoming one of the leading political figures of our time. Proud of his accomplishments and honest about his regrets, Schwarzenegger spares nothing in sharing his amazing story.
The Travel Valet
The Travel Valet's goal is to re imagine the way consumers interact with travel agents. Their ultimate goal is to provide travellers with the best mobile browsing and booking experience in the industry. Ryan is a frequent traveller and below is a clip from his trip to Ireland, at the Powerscourt Gardens.
Connect with Ryan
Thanks a lot for listening to today's episode, if you have any feedback, please share your thoughts in the comment section.
Ratings and reviews are extremely helpful in the ranking of the show, I'd really appreciate your honest rating and review on iTunes!
If you enjoyed this episode, please spread the love using any of the buttons below!