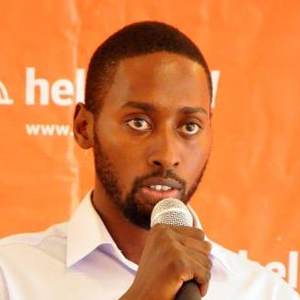 Ron is the Managing Director of Hellofood in Uganda. Hellofood together with its affiliated brand foodpanda and Delivery Club, is the leading global online food delivery marketplace, active in more than 40 countries on five continents. The company enables restaurants to become visible in the online and mobile world and provides them with a constantly evolving online technology. For consumers, Hellofood offer the convenience to order food online and the widest gastronomic range, from which they can choose their favorite meal on the web or via the app. In this episode, Ron shares the journey of Hellofood's growth as well as the e-commerce opportunities in Uganda.
Download the interview.  "Right click and save as"
Recommended Book
The Post-American World by Fareed Zakaria. In this book, Fareed describes "the rise of the rest"―the political and economic ascendance of countries such as China, India, Brazil, Russia, South Africa, and Kenya. With his customary lucidity, insight, and imagination, Fareed outlines the contemporary diffusion of power, drawing on lessons of history to help the United States face the challenges―and opportunities―of the post-American world.
Connect with Ron
Thanks a lot for listening to today's episode, if you have any feedback, please share your thoughts in the comment section.
Ratings and reviews are extremely helpful in the ranking of the show, I'd really appreciate your honest rating and review on iTunes!
If you enjoyed this episode, please spread the love using any of the buttons below!