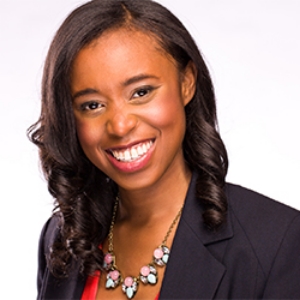 Maci is the founder and CEO of On Second Thought. After sending an embarrassing message that went wrong due to auto correct, Maci decided to create an app "On Second Thought" that would help users quickly retrieve their text messages that were accidentally sent. On Second Thought helps in scenarios whereby; when you send a text that you wish you hadn't, you either swipe left to recall and edit it or you swipe right to completely delete it. In this episode, Maci shares her journey as an entrepreneur, as well as some helpful lessons that she's learnt along the way.
Download the interview.  "Right click and save as"
On Second Thought
How it works: On Second Thought (OST) is very easy to use. Once you've downloaded the app, go into the app Settings and check the box to make On Second Thought the 'default SMS app.' While in Settings, you can determine your Grace Period, the amount of time you have to OST (recall) a message–you can choose up to 60-seconds. Since On Second Thought is now the default messaging app, all text messages are sent and received through the app. OSTing a message is as simple as swiping left to recall or right to delete.
Connect with Maci
Thanks a lot for listening to today's episode, if you have any feedback, please share your thoughts in the comment section.
Ratings and reviews are extremely helpful in the ranking of the show, I'd really appreciate your honest rating and review on iTunes!
If you enjoyed this episode, please spread the love using any of the buttons below!