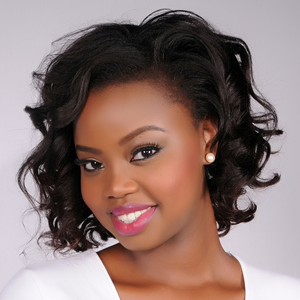 Ngyenzi 'Nunu' Mugyenyi is one of the co-founders of BOLD Kampala, the brainchild of three vibrant and talented women entrepreneurs from Uganda who have a vision for raising awareness of African fashion brands and retailing. Their BOLD Kampala retail concept is truly world-class and provides affordable space and excellent exposure for uniquely African designer fashion brands. In this episode, Nunu shares her experience as a director and provides some entrepreneurial advice from her three year journey at BOLD thus far.

Download the interview.  "Right click and save as"
Recommended TV Shows
Nunu mentions a couple of TV shows that she enjoys watching as someone in the fashion industry. She loves the merchandising element of Mr. Selfridge, a British period television drama series about Harry Gordon Selfridge and his department store, Selfridge & Co, in London, set in the 1910s.
Nunu also loves the costumes and design in Downton Abbey, a series set in the fictional Yorkshire country estate of Downton Abbey that depicts the lives of the aristocratic Crawley family and their servants in the post-Edwardian era with the great events in history having an effect on their lives and on the British social hierarchy.
The BOLD Tour
Founded by Nunu Mugyenyi, Janet Mugume and Angel Kalisa, BOLD Kampala is an award-winning retail outlet, housing over thirty clothing and accessory brands from six different African countries. In line with the corporate mission to increase its uniquely African brand exposure, BOLD Kampala embarked on its very first world tour in March 2015. They have since been to London, Kigali, Luanda and recently Johannesburg. Their final stop was Nairobi, Kenya on Saturday 1st August. Below is a video of how it all went in Kigali at the House of Tayo.
Connect with Nunu
Thanks a lot for listening to today's episode, if you have any feedback, please share your thoughts in the comment section.
Ratings and reviews are extremely helpful in the ranking of the show, I'd really appreciate your honest rating and review on iTunes!
If you enjoyed this episode, please spread the love using any of the buttons below!