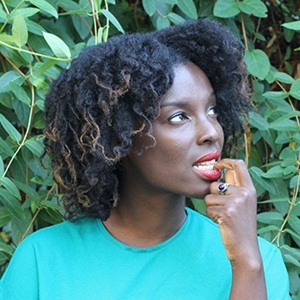 Maame is currently a budding Television producer, with productions that focus on Ghana's tourism industry. Her acting career began after her high school friend, Nicole Amarteifio, told her about a role she wanted her to play in a web series she was working on. Having never acted before she took a chance and signed on to play the fiercely independent go-getter Zainab in the ground breaking series "An African City." In this episode, Maame and I discuss a variety of topics including; her initial experience as a Ghanaian "returnee", how she switched career paths from Finance to acting and how that impacted her life, as well as Travelling, and the behind the scenes work that goes into making a TV show.

Download the interview.  "Right click and save as"
An African City
An African City is a television and a web series created as a Ghanaian equivalent of "Sex and the City". The first episode of the webseries (which you can watch below) debuted on March 2, 2014 with the second season debuting on January 24, 2016. The series follows the lives of five single young women of African descent who have recently resettled in Accra, Ghana after living abroad for most of their lives. The series also displays how each woman balances being a successful college-educated woman with their personal lives as well as their new life as "returnees" in Ghana. Maame's character on the show is Zainab; a Ghanaian born in Sierra Leone that grew up in Atlanta whose entrepreneurial spirit brought her back to Ghana. 
Girl Going Places
When she's not acting, Maame loves to travel and document her experiences. Her show "Girl Going Places"  focuses on all the hidden gems, landmarks, culture and traditions within the continent helping to change the narrative of a "dark continent." Unlike other travel shows it's main focus is internal tourism-getting Africans to travel within their own countries and on their own continent.
Connect with Maame
Thanks a lot for listening to today's episode, if you have any feedback, please share your thoughts in the comment section.
Ratings and reviews are extremely helpful in the ranking of the show, I'd really appreciate your honest rating and review on iTunes!
If you enjoyed this episode, please spread the love using any of the buttons below!