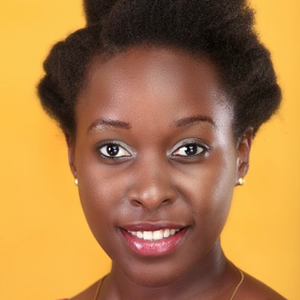 Maxima is the founder and CEO of Livara; a shea butter cosmetics brand in Uganda. Each one of their lotions and creams are an entirely unique experience, addressing different skin needs with fresh, nourishing organic ingredients and beautiful essential oils. In this episode, Maxima shares her entrepreneurial journey right from quitting her well paying job to starting her own company, along with the business lessons shes's learnt, and an inside look into the workings of an all natural cosmetics brand.
Download the interview.  "Right click and save as"
Livara
During the dry and humid weather, we have to find ways of keeping our hair moisturized and healthy all the time. In this video, Maxima demonstrates how to achieve instant moisture and a healthy look to your hair using Livara's Tanzanite Hair Oil and 2 in 1 Leave-In Treatment and Hair Conditioner. A combination of the two instantly turns dry tangled hair into fresh, beautiful and healthy hair.
Connect with Maxima
Thanks a lot for listening to today's episode, if you have any feedback, please share your thoughts in the comment section.
Ratings and reviews are extremely helpful in the ranking of the show, I'd really appreciate your honest rating and review on iTunes!
If you enjoyed this episode, please spread the love using any of the buttons below!