Lester is the founder and CEO of LETO Uganda Limited, which owns the Lester's brand trade mark that produces Lester's Habanero and Cayenne chili sauce, and Lester's green chili sauce. Lester's chilli intends to process the chilli and hot pepper from farmers who fail to sell it to exporters. This is to help them reduce their losses while at the same time produce a quality chilli sauce that can be enjoyed by everyone. In this episode, Lester provides some insight into the chilli sauce industry in Uganda, including challenges and opportunities.

Download the interview.  "Right click and save as"
LETO Uganda's vision
LETO Uganda Limited's vision is to become the top company in the food processing and agricultural-value-added sector, and to produce a variety of affordable, competitive, and high-quality products—locally, regionally, and internationally—while creating opportunities for employment all along the value-addition chain, as well as creating a market for local produce from farmers.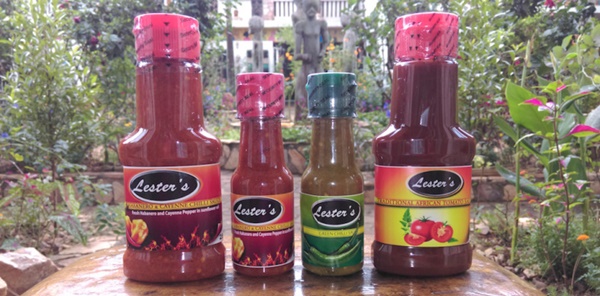 Connect with Lester
Thanks a lot for listening to today's episode, if you have any feedback, please share your thoughts in the comment section.
Ratings and reviews are extremely helpful in the ranking of the show, I'd really appreciate your honest rating and review on iTunes!
If you enjoyed this episode, please spread the love using any of the buttons below!