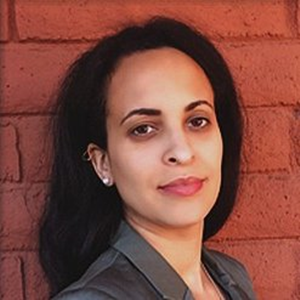 Dr. Harnet is the founder of Africa Business JumpStart; a web platform with resources that help entrepreneurs planning to do business in Africa. She works foremost as an Africa Market Entry Strategy Consultant & Speaker ready to assist entrepreneurs jumpstart their Africa businesses from where ever they are. She helps clients build smart Africa business concepts and entry strategies that make the most of trending developments which stand out from the competition. In this episode, Dr. Harnet shares some of the growing business opportunities in Africa as well as tips on how to attract investment for your business in Africa.
Download the interview.  "Right click and save as"
Recommended Book
101 Ways to make Money in Africa by Dr. Harnet Bokrezion & John-Paul Iwuoha. If you're looking for a rich source of business ideas that WILL work in Africa, this is the book you've been waiting for! You'll find lots of innovative, practical and proven business ideas that have the potential to make money in Africa. Investing or doing business in Africa can be tough, but it's not impossible. This book also contains several inspiring success stories of entrepreneurs, investors and business people who have nailed it in Africa. Their experiences will teach, inspire and spark your imagination!
Connect with Dr. Harnet
Thanks a lot for listening to today's episode, if you have any feedback, please share your thoughts in the comment section.
Ratings and reviews are extremely helpful in the ranking of the show, I'd really appreciate your honest rating and review on iTunes!
If you enjoyed this episode, please spread the love using any of the buttons below!