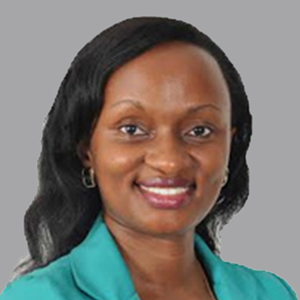 After completing her Masters in International Economic Law from Warwick University in the UK, Doreen, who is also a Ugandan trained lawyer worked as a legal advisor for one of the leading financial institutions in Uganda. She however resigned to pursue her ultimate calling; people development. Doreen's ultimate goal is to help other people achieve their goals more efficiently and be able to achieve their full potential. Using cutting edge insights, tools and principles in neuroscience, she specializes in helping leaders, teams and organizations achieve peak performance.

Download the interview.  "Right click and save as"
Doreen's Role Models
One of Doreen's biggest role models is Sara Blakely, founder of Spanx. Each day, Sara's father would ask her, "So, what did you fail at today?" and he would be disappointed if there weren't any failures that day. Sara learnt that failure is not an outcome, but rather a lack of trying to be more than you were the day before by stretching yourself far enough out of your comfort zone.
Les Brown is Doreen's role model as a motivational speaker. In school, he was deemed "educably mentally retarded". However, he didn't give up, but instead began reading books on public speaking and studying the habits of established speakers. In 1989, he received the National Speakers Association's highest award -the Council of Peers Award of Excellence- becoming the first African American to receive such an honor.
Neuroplasticity
With recent research in Neuroplasticity and proven tools for rewiring the brain, Doreen works with organisations to help their employees create new and enabling thought patterns, belief systems and attitudes instrumental to them achieving both their personal and career goals. This video explains what Neuroplasticity is.
Connect with Doreen
Thanks a lot for listening to today's episode, if you have any feedback, please share your thoughts in the comment section.
Ratings and reviews are extremely helpful in the ranking of the show, I'd really appreciate your honest rating and review on iTunes! 
If you enjoyed this episode, please spread the love using any of the buttons below!