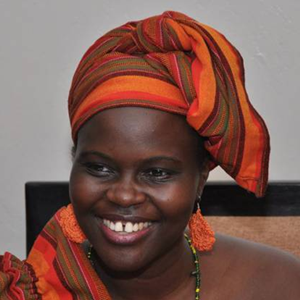 Beverley is a Ugandan writer, poet, actress, literary activist and biographer. She is the founder of the Babishai Niwe (BN) Poetry Foundation, formerly The Beverley Nambozo Poetry Award for Ugandan women, which began in 2008 as a platform for promoting poetry. It has since grown to include all African poets and runs as an annual poetry award. In 2014, the award extended to the entire continent, targeting both men and women. She is also the founder of the Babishai Niwe Women's Leadership Academy. In this episode, Beverley shares how poets can take advantage of the various ways to creatively make money from their talent.

Download the interview.  "Right click and save as"
Babishai Niwe
In 2008, Beverley founded the Beverley Nambozo Poetry Award, which was a unique platform to promote poetry amongst Ugandan women and motivate them to excel further in poetry, through this annual poetry prize. The initial target was Ugandan women and for five years, it was the only poetry prize in the world, coordinating a poetry award for Ugandan women.
The BN Poetry Foundation has grown in leaps and bounds since its inception in 2008. For 5 years, it was the only poetry award dedicated to Ugandan women. From 2014, the award was extended to the entire continent and included men too. This decision was based on the signs of growth and spurts of need to be more inclusive. With more competitiveness, the quality of poems submitted also improved greatly and we awarded a sum of One Thousand (1,000 US Dollars) to the winner.
The power of poetry makes it a real force to be reckoned with. Poetry can affect all generations, and make people consider anything from love to loss, indeed poetry does what little else can, it can inspire. Watch a 12 year old Kanye West deliver his poem dedicated to Martin Luther King, "His name is Love".
Topic Links
Recommended Book, Mudrites & Mildew by Edmund Narine. 
The longest poem ever, Mahabharata.
Abu Dhabi's Prestigious Poetry Programme, Million's Poet
Connect with Beverley
Thanks a lot for listening to today's episode, if you have any feedback, please share your thoughts in the comment section.
Ratings and reviews are extremely helpful in the ranking of the show, I'd really appreciate your honest rating and review on iTunes!
If you enjoyed this episode, please spread the love using any of the buttons below!