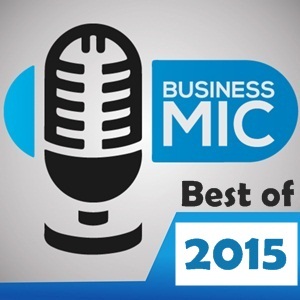 Business Mic is a weekly podcast comprised of intimate interviews with exciting entrepreneurs and leading industry experts who open up and share their amazing business experiences. Started in June 2015, this is the best place to find meaningful conversations with industry leaders, insider knowledge and key business resources all for free with a brand new episode published every Monday. In this episode, we look back on 2015 and highlight some of the key messages shared by the various entrepreneurs as well as the books they recommended.
Download the episode.  "Right click and save as"
Connect with Business Mic
Thanks a lot for listening to today's episode, if you have any feedback, please share your thoughts in the comment section.
Ratings and reviews are extremely helpful in the ranking of the show, I'd really appreciate your honest rating and review on iTunes!
If you enjoyed this episode, please spread the love using any of the buttons below!