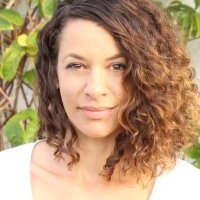 Ana is the founder of MIOMBO, which was founded in to elevate the standard for luxury skincare combining wild harvested ingredients and skilled craftsmanship in Mozambique. MIOMBO is built on the principle that the resources of Mozambique, both natural and human, should be conserved. In this epsiode Ana and I discuss the importance of having a business that makes the most of natural resources without depleting them, as well as the challenges involved in such an entrepreneurial venture.

Download the interview.  "Right click and save as"
Seed to Skin
MIOMBO works with rural communities throughout the country to collect and process underused oilseeds to press into the highest quality virgin oils. Community harvesting of the oilseeds brings income to marginalized people in the heart of Mozambique. Families can send their children to school, purchase food and make other investments to improve their lives.
Connect with Ana
Thanks a lot for listening to today's episode, if you have any feedback, please share your thoughts in the comment section.
Ratings and reviews are extremely helpful in the ranking of the show, I'd really appreciate your honest rating and review on iTunes!
If you enjoyed this episode, please spread the love using any of the buttons below!