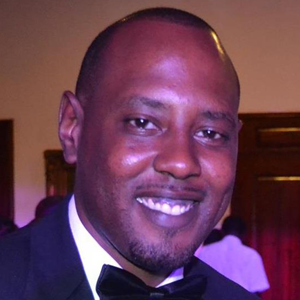 Agaba Tumusiime is an entrepreneur, business development consultant, motivational speaker and event MC. A graduate of Towson University (Business Management) and Pennsylvania State University (MBA – Corporate Innovation), he has over 10 years experience as a sales executive in client-facing roles, having performed at a high level for corporations such as AFLAC, IBM and Enterprise Rent-A-Car. As a motivational speaker, his high-energy and shoot from the hip style influences all audience members to feel positive, highly capable, and energized to get started on their newly formed path to success. In this episode, Agaba discusses the power of Mastermind groups, Mentors, as well as lessons learnt from his business experience.

Download the interview.  "Right click and save as"
Finding a mentor
Agaba highly recommends having a mentor because in order to be successful, it is very important to have someone with more experience than you who is in a position in life that you desire to be in the future. As the American author and businessman, Zig Ziglar puts it – 'A lot of people have gone further than they thought they could because someone else thought they could.' A mentor offers valuable insight to things that only experience can teach. The video below offers some tips on how to find a mentor.
Connect with Agaba
Thanks a lot for listening to today's episode, if you have any feedback, please share your thoughts in the comment section.
Ratings and reviews are extremely helpful in the ranking of the show, I'd really appreciate your honest rating and review on iTunes! 
If you enjoyed this episode, please spread the love using any of the buttons below!